Maryland Condominium Construction Defect Lawyer
N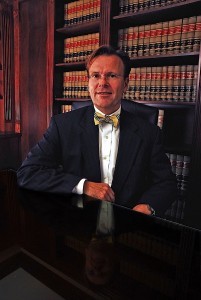 icholas D. Cowie is a partner in the law firm Cowie & Mott, P.A. with over 28 years of experience negotiating repair agreements, settling construction disputes and litigating construction defect warranty claims on behalf of condominiums and homeowners associations (HOA's). He established the "Construction Law" course at the University of Baltimore School of Law where he served as an adjunct professor of construction law. Mr. Cowie's legal work with the Legislature and the Courts of Maryland has resulted in the development of laws that greatly strengthen the rights of homeowner and condominium associations in construction defect claims.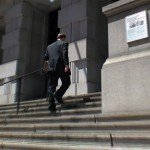 Nicholas D. Cowie is the instructor for the Community Association Institute seminar course entitled "Successful Strategies for Resolving Construction Defect Disputes with Developers" and  is highly regarded for his knowledge of construction defect law.  Mr. Cowie is best known for handling complex legal disputes and litigation matters, including construction defect cases on behalf of Condominium Associations and HOAs.
Nicholas D. Cowie is also responsible for drafting and leading the effort to obtain passage of warranty reform legislation (Senate Bill 597) for Condominiums and HOAs  that was passed unanimously by the Maryland General Assembly and signed into law by Governor O'Malley, effective October 1, 2010. See Warranty Reform Article by Nicholas D. Cowie 
Mr. Cowie served as trial and appellate counsel in the Montgomery County construction defect case Milton Co. vs. Bentley Place Condominium in which a jury awarded $6.6 million against a developer and a builder for construction defects in addition to an award of  $500,000 in attorneys fees. See Blog Post and Article. More recently, Mr. Cowie and the law firm of Cowie & Mott served as legal counsel in a Anne Arundel County construction defect case in which a jury awarded $5.6 million for construction defects against a national builder. See Blog Post.  The vast majority of construction disputes handled by Mr. Cowie are resolved through negotiation without ever having to file a law suit.
Nicholas D. Cowie is licensed to practice law in Maryland and Washington, D.C.
Nicholas D. Cowie
ndc@cowiemott.com
Telephone: (410) 327-3800
Facsimile: (410) 327-3801
2310 Boston Street
Baltimore, Maryland 21224
MARYLAND CONDOMINIUM CONSTRUCTION DEFECT LAW BLOG